Most Luxurious Miami Beach Penthouses
June 23, 2017
Penthouse living is the ultimate status symbol. Living in a Miami Beach penthouses high above the white sand beaches is something only a few are lucky to ever experience. Exquisite multi-million-dollar Miami Beach penthouses give discerning residents a spacious and beautiful place to call home, with breathtaking views and world-class amenities that combine comfort, style, and convenience in one jaw-dropping space.
The $12 million penthouse in Miami's famous Setai condominium has been one of the most sought after properties on the beach. This three-bedroom luxury penthouse covers 3,571 square feet high above the white sand beaches, and offers panoramic views of the water. A gourmet, Italcraft kitchen; high-end appliances, like Sub-Zero and Mele; wide plank oak floors; smart home technology; and giant bedrooms create a modern and elegant place to call home.
This prestigious Miami Beach penthouse was renovated in 2016 and offers unbelievable bathrooms, giant living areas, and a wraparound private terrace overlooking the city. Penthouses like this, especially in this area, usually go for much more than $12 million, and at such a competitive price it may not be on the market for much longer. Not only is it beyond stunning, but we've put it at the top of our list because it's one of the best investment opportunities available today.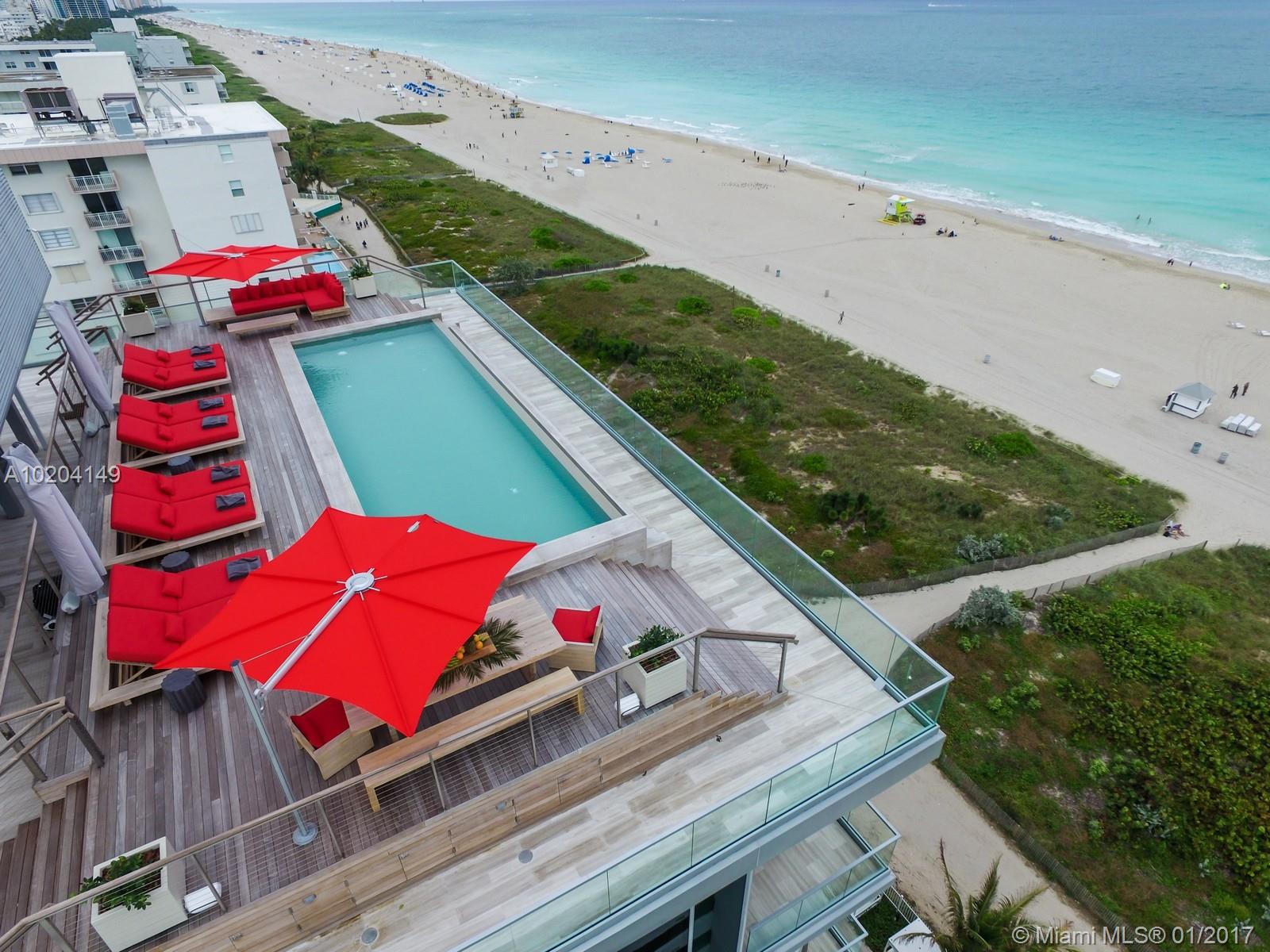 Penthouse #900 at Miami's iconic 321 Ocean condominium, the new standard of beach living, was designed to give residents unparalleled views from every angle. Floor-to-ceiling windows overlook the sparkling ocean, and an elegant outdoor entertaining area is the perfect place for parties that everyone wants an invite to. With over 13,000 square feet of luxury, this penthouse takes up the 9th and 10th floors and offers four giant bedrooms, five elegant bathrooms and state-of-the-art appliances throughout. This beautiful penthouse made our list because of its proximity to the beach, local restaurants, shopping venues, and Miami's vibrant night scene. At a little under $40 million, this stylish high-rise unit is the ultimate status symbol and a must-see for savvy professionals looking to live the ultimate Miami penthouse lifestyle.
We can't talk about luxury Miami Beach penthouses without mentioning Faena House. This modern oceanfront condominium is the epitome of luxury living. Penthouse B has three bedrooms, three bathrooms, and 4,243 square feet of living space. Taking up half of the 15th floor of this instantly iconic building, this residence offers amazing views, high-end appliances, and a private outdoor terrace overlooking the water. We fell in love with this penthouse not only because of its unique design elements and open floor plan, but because of its location in one of the most sought-after luxury condominiums in Miami. And with an $18 million price tag, it stands out as one of the most exquisite and accessible properties on the water.
Buying investment property in Miami Beach is a smart and profitable business decision. Buying luxury penthouses in developments like Murano Grande, Setai, Faena, and 321 Ocean is a solid, long-term investment. Aria Luxe specializes in Miami Beach penthouses, and we're always available to consult with potential buyers.